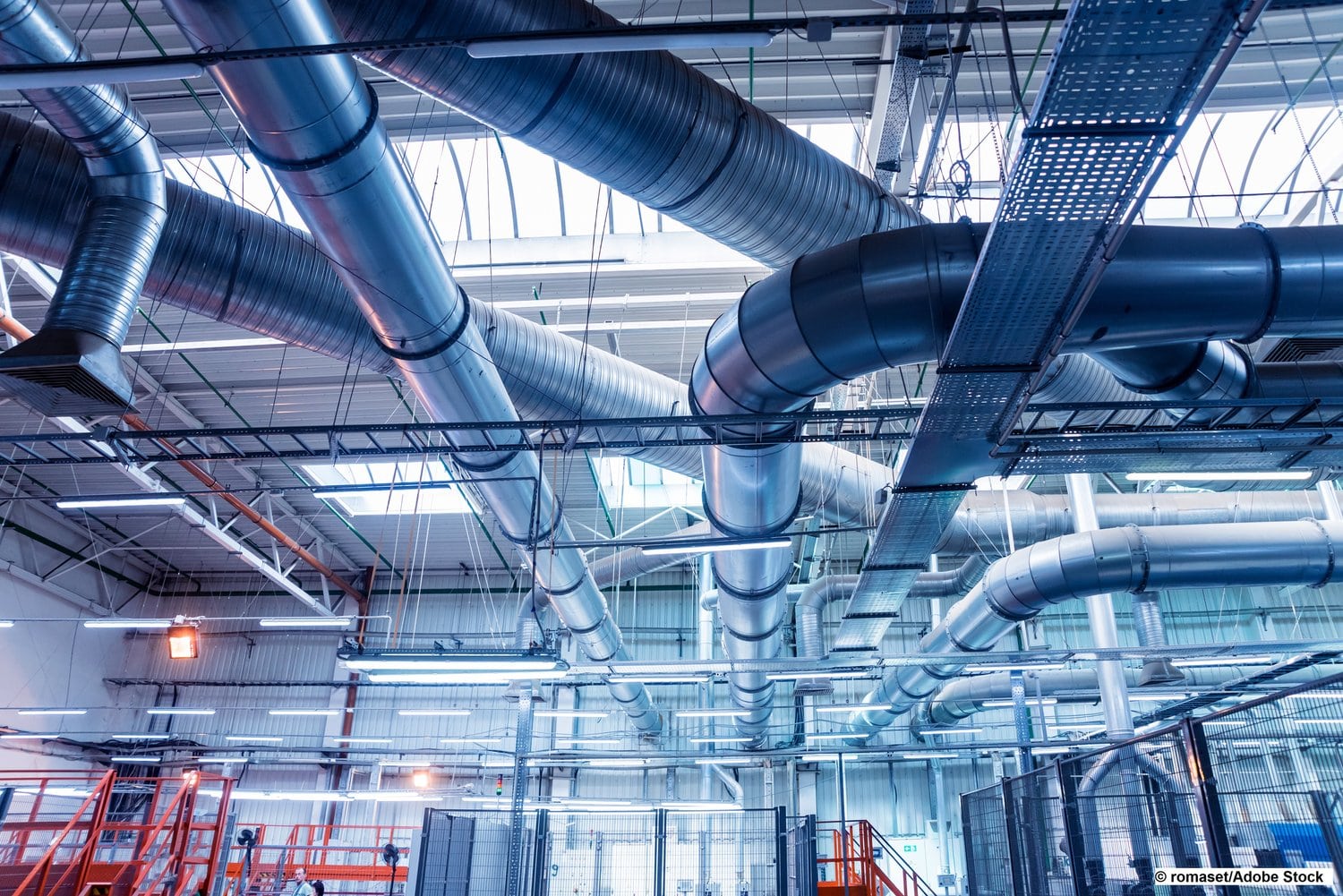 For Technical Contractors
E.Klink Grows Quality Control Efficiency 400% with Automatic Construction Inspections
About E.Klink
E. Klink, a Danish HVAC contractor that is part of the Aarsleff Group, is a pioneer in the field of building and maintaining energy-optimised ventilation systems.
For over 75 years, the company has performed ventilation undertakings on some of Denmark's most complex construction projects, ranging from hospitals and laboratories, to enterprise HQs and museums.
Challenges with Construction Inspections of Technical Installations
In 2019, the company launched a new initiative called Digital Design with 3D BIM technology, with the aim to ensure high quality during the project design phase.
However, throughout the actual construction phase, site inspections for quality control of piping systems and air terminals were still majorly done through manual spot checks. These methods are too slow and subjective to document the As Built status, covering only a small percentage of the entire project. As a result, these bore a high risk of issues staying overlooked, with severe complications and costs surfacing only later in the project.
Searching for Digital Construction Solutions
While looking for better ways of conducting construction site inspections during the building phase and mitigate this risk, E.Klink learned about the Norwegian technology company Imerso from Nikolaj Dehn — VDC Group Manager for Development at Per Aarsleff A/S, who was already using Imerso in his projects.
In September 2021, E. Klink chose Imerso to strengthen their quality control processes throughout the production phase.
In two projects spanning over 110 000 m2, Imerso analysed laser scans taken by E. Klink's own teams. This allowed immediate verification that ducts and air terminals are located correctly, by comparing the As Built status directly to corresponding BIM models and highlighting work deviations.
Combining BIM and 3D Laser Scanning
E.Klink's workflow to use Imerso consisted of three consecutive steps, repeated as a routine cycle:
Site scanning to capture the As Built status

Automatic BIM-vs-Site inspection

Report and Communicate Issues
Leica BLK360 Laser scanner can be easily operated with Imerso's mobile app, which allowed E.Klink's team to capture the construction site with high accuracy on a routine basis. The scans were then uploaded to Imerso, where E.Klink's team analysed the results of the Scan-vs-BIM site inspections.
Any detected issues were then communicated to the responsible teams via Dalux, which was used as the project management platform.
Results from Automatic Construction Inspections
Already within two months of using Imerso, the results were impressive:
E.Klink's team can now verify 100% of the ducts and air terminals their teams are installing.

All completed works are verified in less time than it took them to verify just 15–20% in the past.

Work productivity is up, while project risk goes down.
E.Klink is also seeing major benefits in being able to avoid unforeseen complications and costly delays proactively. From E.Klink's perspective, Imerso also reduces the risk of warranty claims after the project is finished, by having a repository of millimetre-accurate historical documentation of the delivered work.

Nikolaj Dehn, VDC Group Manager
Per Aarsleff A/S
"Imerso brings us three major advantages.
1. There is no need for targets during the scanning process, making it much easier to scan the site.
2. The user interface is very intuitive, making it easy to include colleagues in projects.
3. And third, controlling large areas and finding deviations is extremely effective with Imerso."
Subscribe to stay updated with the latest news in digital construction.