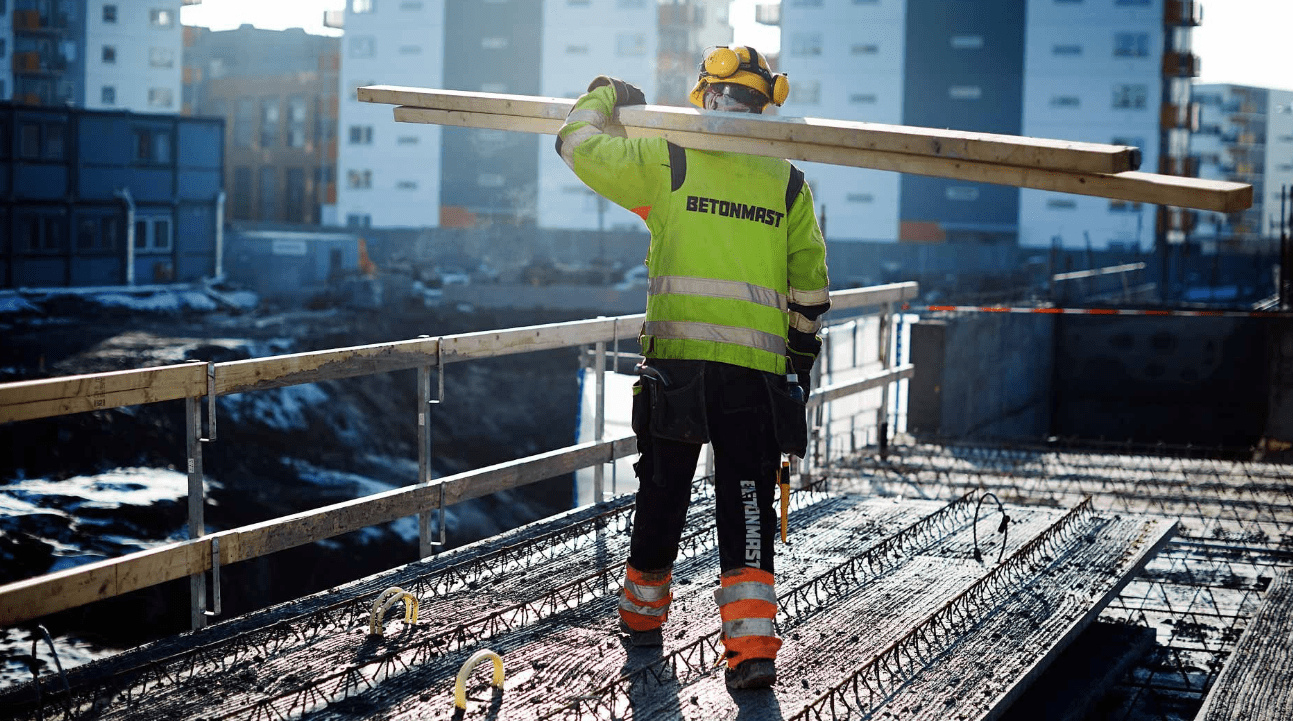 For Contractors
Betonmast Boosts Productivity 500% With Automatic Construction Inspections
About Betonmast
Betonmast is an innovative Norwegian turnkey contractor delivering all types of residential and commercial buildings. Established in 1995, the company has grown to become one of the largest construction companies in Norway, with expertise in building residential and commercial buildings, infrastructure, and renovation projects, and a focus on lean and digital construction.
The team around Head of Innovation Christopher Carlsen are always on the lookout to improve existing workflows with novel methods and technology, on the road toward a more efficient digital construction process.


Challenges with Structural and Prefabricated Constructions
Tight tolerances
A critical area has long been the installation of prefabricated concrete elements early in a project. Often, subcontractors are ordered to deliver pre-built structural elements such as slabs, walls and ceilings. These elements have tight contractual tolerances in terms of headroom, angles, and cracks, that must ensure a perfect fit to the built reality onsite.
Overlooked deviations
Deviations from these tolerances have a range of consequences such as the need for leveling floors, different painting work, or even the redesign or re-engineering of entire setups. Overlooked errors made during this phase have costly impacts on the following phases that affect the entire project.
Hidden risks
Betonmast bears the risk of extra expenses associated with delays, daily fines, rescheduling, extra work and material, and legal action. To avoid this, Carlsen seeks to ensure that the concrete works are delivered as planned, within the specified tolerances, and before the next construction phase begins.
Outdated construction site inspections
The company's typical approach to construction quality inspection in the past was to use a combination of checklists, spot checks, as well as manual surveys in areas where these methods are possible to carry out. The onsite teams would mark work changes with red-line As Built drawings combined with photo documentation.
"The quality control process was so time-consuming that only 10-15% of the total areas got controlled in this way. If the first inspections don't reveal discrepancies, the scope of inspections is further reduced. This leaves significant blind spots for areas without the necessary control." - Christopher Carlsen, Head of Innovation.
Consequences of Overlooked Issues
Failure to detect work deviations early leads to several complications for Betonmast.
Work interruptions
The workflow gets suddenly interrupted and needs immediate attention to prevent further delays and costs from escalating rapidly. Each new issue distracts the teams from other important tasks and the frustration grows.
Rework and delays
In theory, such extra costs caused by the interruptions and extra work ought to be borne by the subcontractors. In reality, however, change orders are complicated processes where extra settlements, negotiations and disputes must be arranged. Often, contracts are already completed and paid by the time deviations are found and interruptions occur. This leaves Betonmast with paying most or even the entire bill.
Even small projects face this risk
This can be troublesome even in small projects.
In a 1,000 m² office building project, overlooked discrepancies led to added expenses of €7,000 in material that could have been avoided. In another 6,000 m² office and warehouse project, Betonmast discovered a large number of prefabricated elements installed out of tolerance and had to pay for the necessary repairs. The project faced a one-week delay, which had to be recouped with expensive overtime and weekend work.
As projects grow in size and complexity, the ramifications and costs of such overlooked deviations can escalate rapidly to bigger consequences.


Leveraging 3D Laser Scanning for Routine Inspections
Carlsen set out to find better ways to carry out more frequent site inspections for tracking construction quality and progress proactively.
From testing several solutions, Christopher's team selected Imerso in combination with a BLK360 laser scanner from Leica Geosystems. Imerso's scanning app simplifies the onsite data capture process by enabling Betonmast's own employees to document the As Built status in high-precision 3D — right as subcontractors are finishing their work.
This allows for a Lean Construction process, where every step is verified objectively and improvements are made before the next step.
An AI-Driven Construction Inspector
Imerso automatically compares the As Built status onsite (represented by the 3D scans) against the specifications of the building plans in BIM. This automatic construction inspection allows deviations that can lead to costly consequences to be quickly discovered early in the process.
Betonmast can thus require that subcontractors correct such deviations immediately, before these create problems for the next phase, or charge for added expenses in the final settlement.
"We use the time that we gain from better control and smoother processes to negotiate better contracts, follow up the project, and manage changes during the project proactively", says Christopher.
Results from Automatic Construction Site Inspections
Increase work productivity 500%
Imerso made it possible for Betonmast to detect early any elements built outside tolerance, without spending extra time on construction quality control procedures.
Reduce project risk
The company now verifies and documents 100% of the relevant areas within the same time that was previously used to cover about 15% by random sampling. Through better documentation and real-time compliance verification, subcontractors recognize that they are themselves exposed to lower risk and can thus give better prices, further reducing Betonmast's costs and increasing the company's competitive advantage.
Eliminate costly downtime and delays
In addition, this proactive approach prevents unplanned downtime, daily fines (which can easily exceed one per mille of the contract value), or the need for replanning work later in the project.
Additional costs caused by disputes and extra work to be performed by other subcontractors can now also be avoided.
Lean Construction practices
The process is leading to the creation of best practices for enabling even smoother workflows in future projects.


Scaling Imerso Across the Company
Christopher Carlsen has already deployed Imerso in over 30 projects by Betonmast, and points to several benefits that made it easy for his team to adopt the technology, including ease of use, fast processing time, and agility.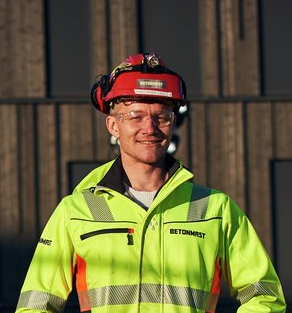 Christopher Carlsen, Head of Innovation
Betonmast
"Imerso is very intuitive to use.
The mobile app integrates with the laser scanner and makes scanning so easy that anyone can do it, even without previous experience.
We take the scans we need and upload them directly to the platform without needing to export them to third-party software beforehand.
The processing time is short, which allows us to react quickly when discrepancies occur - our goal is to look at the results even within the same day.
The user interface is easy to understand and we can perform the analysis we need."
Subscribe to stay updated with the latest news in digital construction.