Table of Contents
Top 23 Construction Tech Influencers:
Aarni was one of the pioneers in integrated computer-aided design in the Nordics, and is also a business book author, blogger, and podcaster. His award-winning blog is AEC Business, and the podcast with the same title is on iTunes and many other podcast platforms. He's been named as a top 100 influencer in construction technology, and his blog is among the top 15 in its field globally.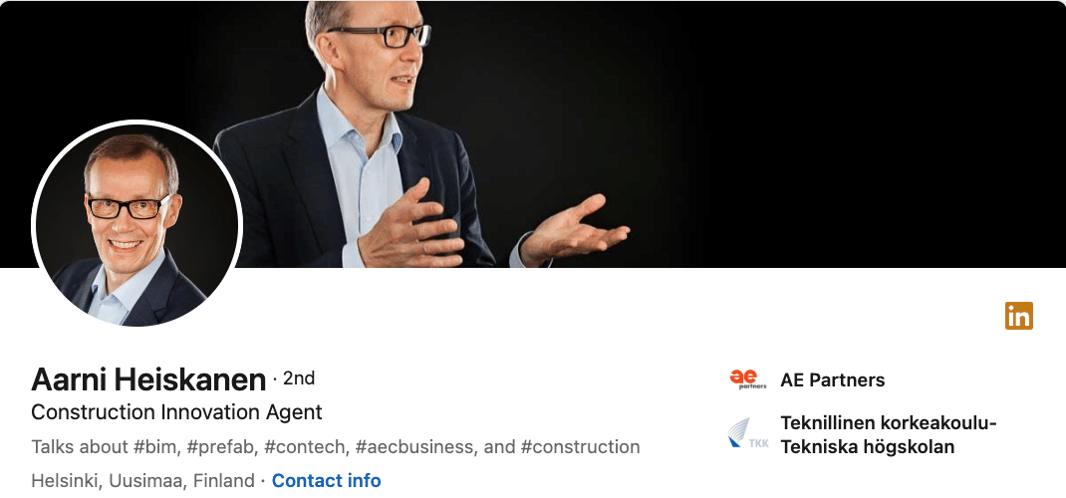 Fred is the founder and MD of The B1M, the world's largest, most subscribed-to (and best) video channel for construction with over 2.8 million YouTube subscribers and 24 million viewers each month. He is also the creator of Tomorrow's Build, a new channel focused on shaping the future of construction. Fred is a leading influencer in the sector, frequently speaking at international events and sharing his expertise with schools, colleges and organisations.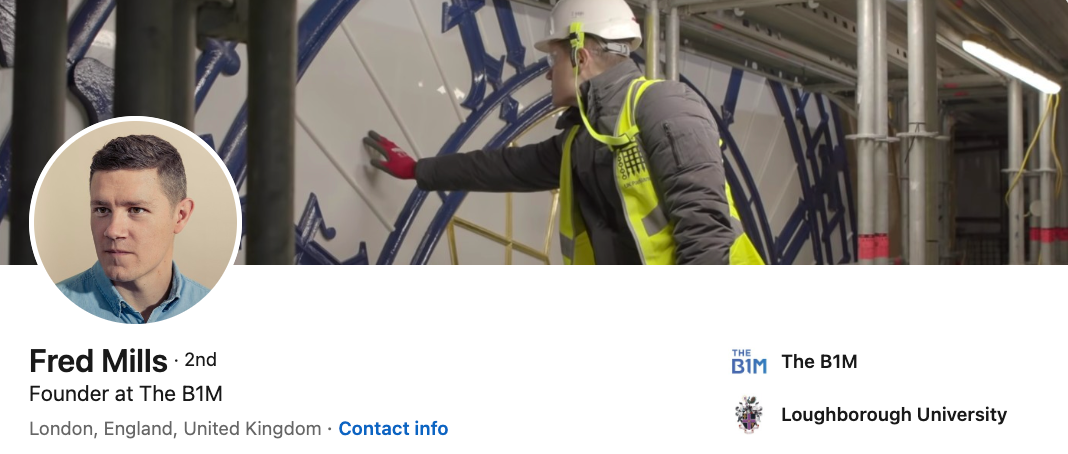 Burcin is a vice president of innovation at Oracle and the co-founder of Oracle Industry Lab, a test bed for emerging technologies in various sectors. He is also an adjunct professor at Northwestern University and a board member of AI in Construction Institute. Burcin has over 20 years of experience in the construction and engineering industry, he also worked as an executive and project manager at Lendlease. He is a LinkedIn Top Voice 2023, a keynote speaker, and an award-winning industry leader. He has been featured in Engineering News Record, BuiltWorlds, and other publications for his contributions to innovation and technology in construction.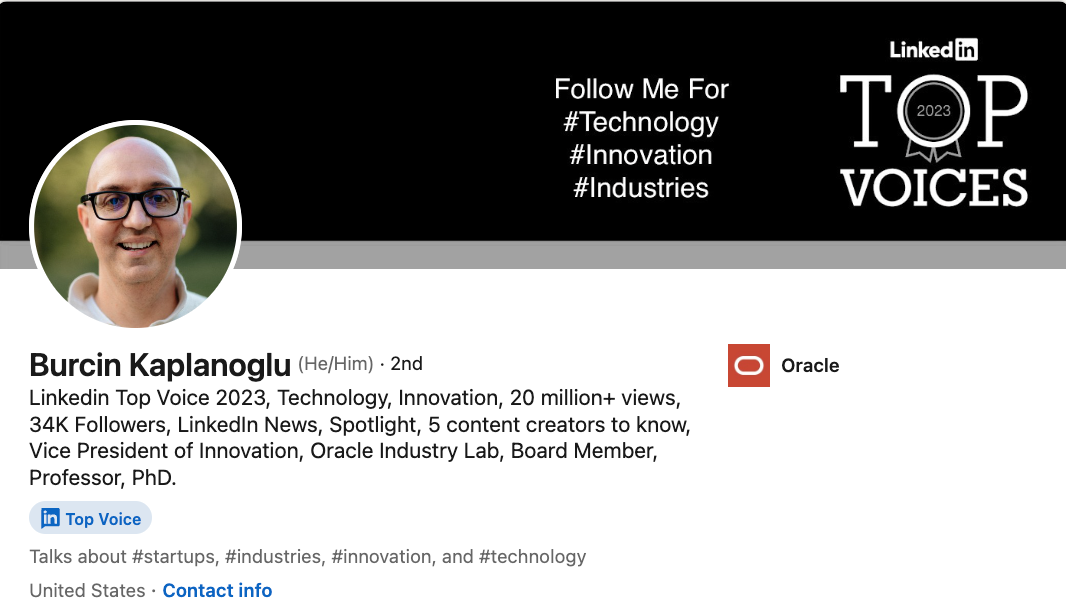 Martin is the Head of Innovation Services at Drees & Sommer, the innovative partner for consulting, planning, construction and operation of buildings and infrastructure. He has more than 10 years of experience in innovation management, digital transformation and startup collaboration. He is passionate about creating innovative digital services, products and business models that enrich users' lives and make this planet smarter. He has a large network of startups and companies across sectors, with a focus on PropTech, ConTech and GreenTech.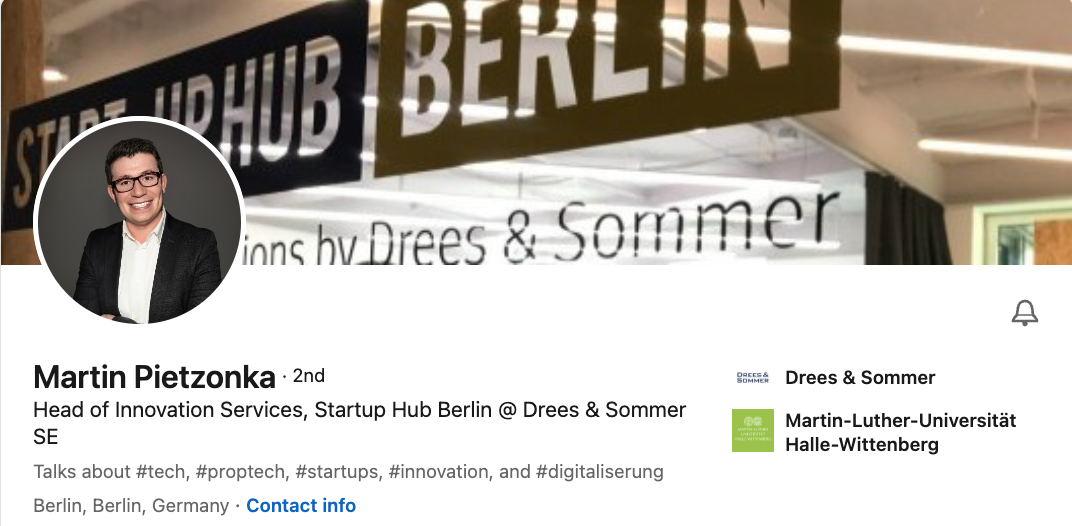 Johannes is CTO and project manager for Virtual Design & Construction at Byggstyrning, a company that leads construction projects digitally, sustainably and innovatively. He specialises in developing and implementing solutions that help customers, workers and partners to deliver high-performance construction projects. He has been involved in innovative award-winning projects such as Slussen, Celsius and Södra City. Johannes is passionate about digitisation, automation and innovation in the real estate and construction industry.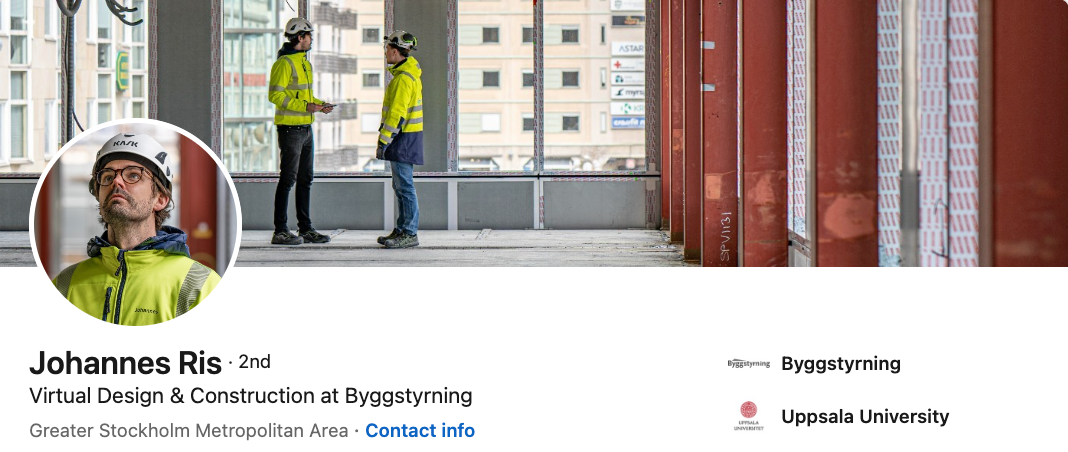 Jennifer is the Lean Practice Leader at Robins & Morton, a leading healthcare construction company. She leads the company's Lean approach, which focuses on collaboration, continuous improvement, learning culture and leadership development. She also educates employees on the elimination of waste and efficiency improvement. Jennifer is passionate about advancing the industry through involvement in various organisations such as the National Association of Minority Contractors, National Association of Women in Construction, Society of Marketing Professional Services, and Lean Construction Institute. She holds a Certificate of Management in Lean Construction from the Associated General Contractors of America. Jennifer is also an author and illustrator of children's books and a co-host of a podcast called No BS with Jen & Jess.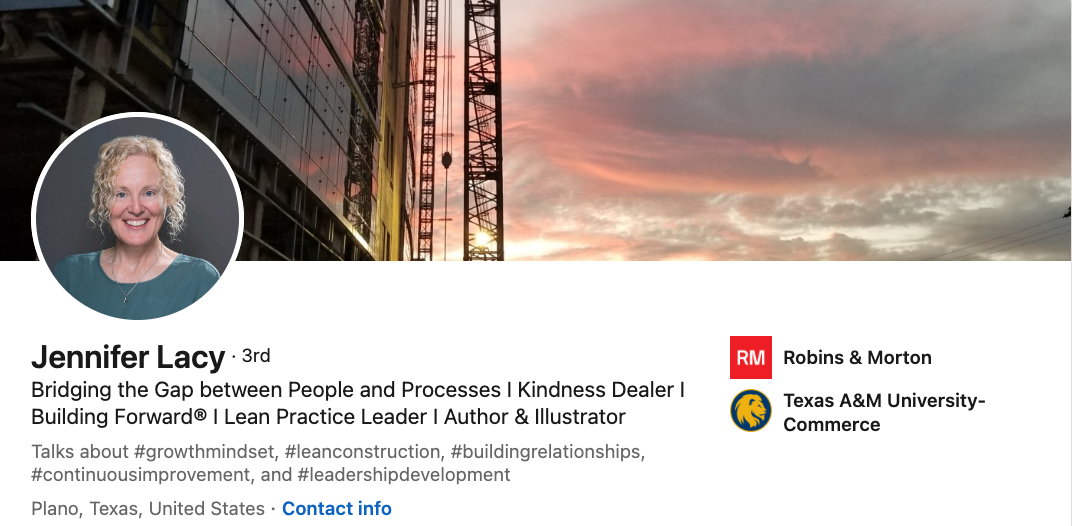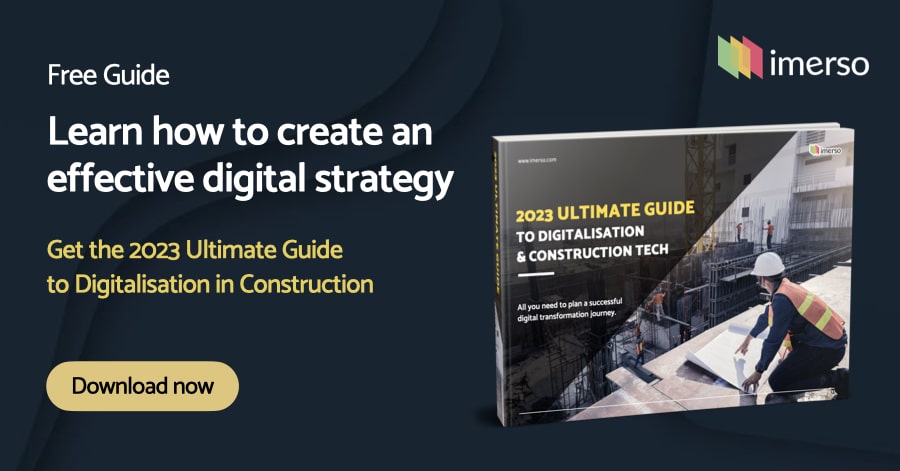 Colin is the editor of Construction News, a leading publication for the UK construction industry. He joined CN in June 2022 from Public Finance, where he was the editor for more than two years, covering government finance and the built environment. Construction News typically covers a wide range of topics, from market trends and project news, to the latest technology and innovation developments.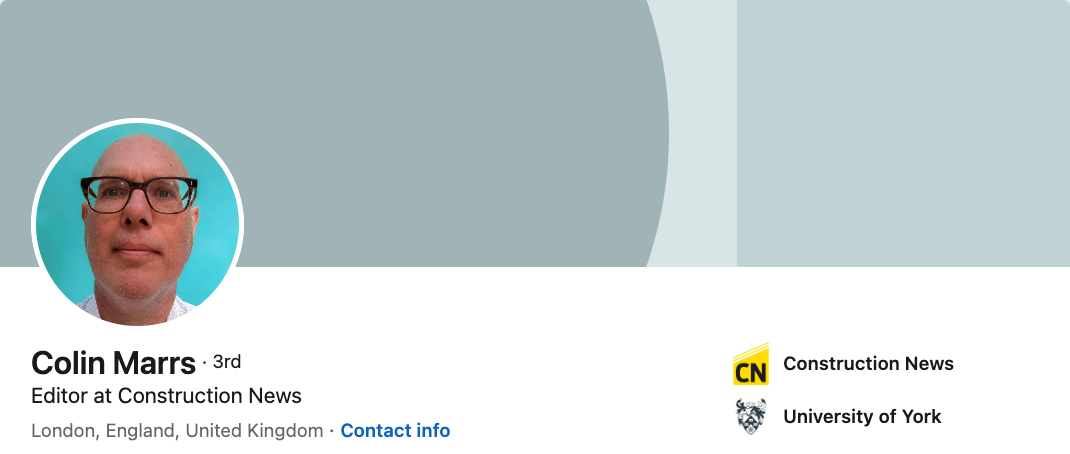 Doanh is the editor of the Lean Construction Blog. He is an expert in Lean Construction with a focus on Target Value Delivery (TVD), a management practice that drives the design and construction to deliver customer values within project constraints. Doanh has worked and studied under the founders of Lean Construction and has applied his knowledge and experience on over 2.5 billion USD of design and construction projects. Doanh is also a vice president of D-Air Conditioning Co, an HVAC company in California that uses Lean principles to improve its performance and customer satisfaction.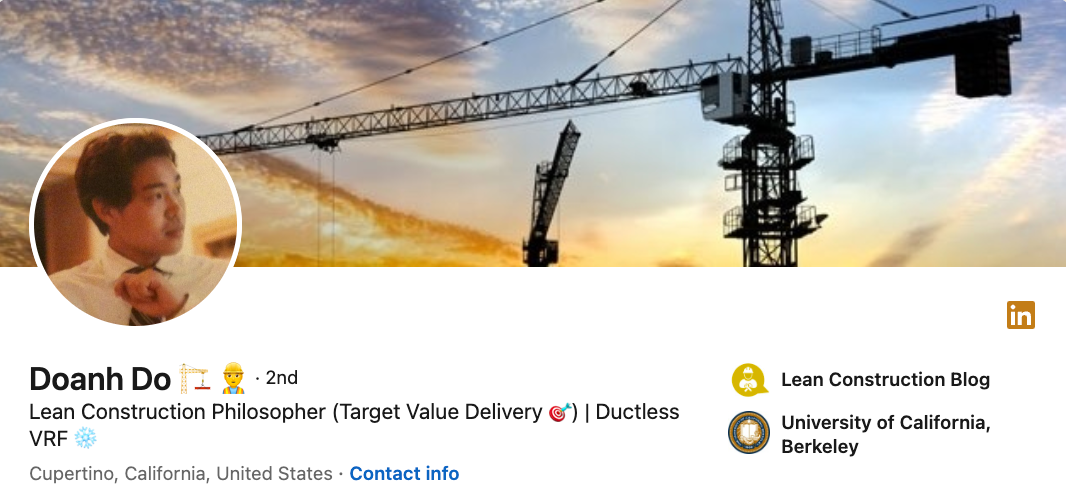 Stjepan is a Project BIM Lead at BIG - Bjarke Ingels Group, a renowned architecture firm with offices in Copenhagen, New York, London, Barcelona and Shenzhen. He is responsible for creating, maintaining and updating BIM models for various projects across disciplines and locations. Stjepan also shares insights into the AEC industry, with a focus on AI, BIM, and ICT, through his LinkedIn articles and his personal website. He has a background in constructing architecture and site engineering, and he is also an Airbnb Superhost in Poreč, Croatia.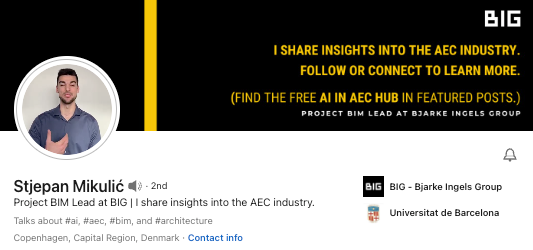 Paul is a principal software solutions manager at Leica Geosystems, part of Hexagon, a global leader in reality capture technology. He has over 25 years of experience in the geospatial industry, working with various software solutions for mapping, surveying, and engineering. Paul is an expert in applying cutting-edge technology to solve real-world problems, such as infrastructure planning, asset management, and environmental monitoring. He is also a frequent speaker and presenter at industry events and webinars.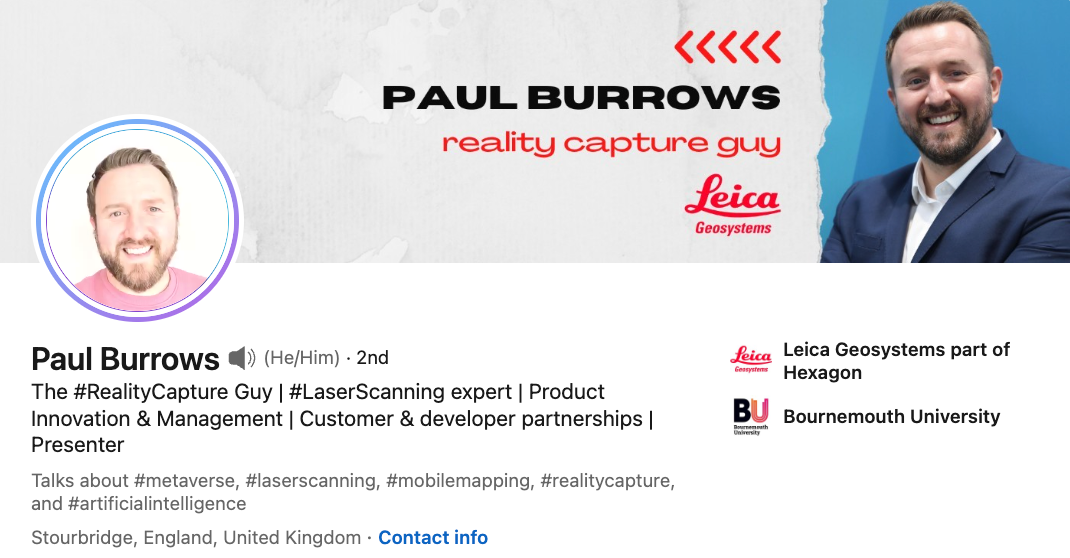 Peggy is a content strategist, editor, and speaker who specialises in technology, cybersecurity, and sustainability. She is the president of Specialty Publishing Media, a multimedia house that provides content across various platforms, such as digital, podcast/radio, print, events, and consulting. She is also the host of The Peggy Smedley Show, a popular podcast that covers topics such as IoT, AI, emerging technology, digital transformation, and the worker of the future. With more than two decades of experience in the ConTech space, she is one of the most sought-after influencers in the industry.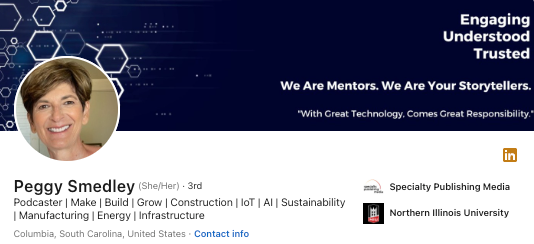 Jim is a construction professional with over 25 years of experience in the industry. He is an instructor on LinkedIn Learning with Lynda, where he teaches construction professionals how to integrate safety, quality, and productivity in their projects. He is also a former faculty member in the Fulton Schools of Engineering at Arizona State University. There he established the OSHA Training Institute Education Center and delivered courses on occupational safety and health, construction management, and post-tensioned concrete. Jim is an author, speaker, and educator who has published several books and articles on various topics related to construction technology, such as Construction Management Made Easy and The Future of Construction.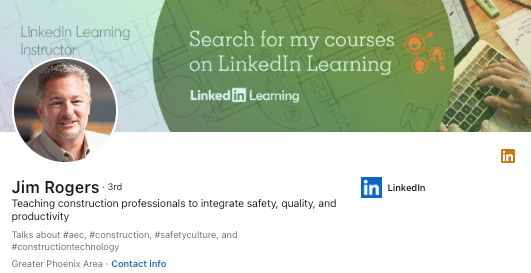 Tanja Kufner is the Head of Ventures and Startups at Nemetschek Group, a leading software provider for the architecture, engineering, construction and management (AECM) industry. She is also a Partner at dynamics.vc, a venture capital firm that invests in early-stage startups in the mobility and smart city sectors.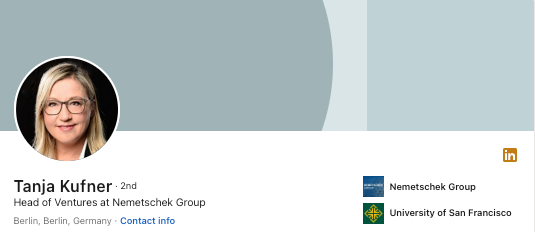 Paul is the author of many Revit book titles including his "deep dive" into the Revit family editor: Renaissance Revit. He has also authored dozens of Revit video training titles on LinkedIn Learning (powered by Lynda) covering all levels of Revit, Dynamo and ReCap software. Paul is an independent architectural consultant providing content creation, implementation, and training services to architects and building design professionals. His career of over 30 years, includes experience in design, production, BIM management, coaching, reality capture and training. Paul is an active member of the Autodesk user community and has been a top-rated speaker at AU and other industry conferences for many years.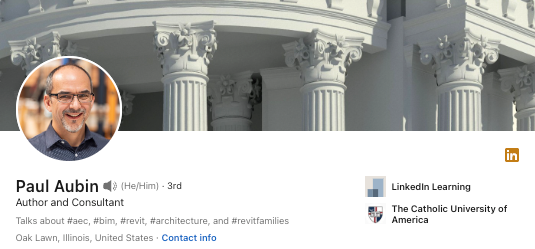 Christian is the Lead BIM & FM at NavVis, a company that provides 3D scanning and visualisation of large indoor spaces. He has an extensive background in BIM and digitisation consulting, working with enterprises and teaching BIM courses at various institutions. Christian is also a speaker and lecturer at several international conferences on BIM, GIS and digitisation. His goal is to connect technologies and people to improve efficiency using new digitisation tools and workflows by creating digital twins, connecting to IoT and AI. He is also a volunteer leader of the AK-BIM group at Bayika and a spokesperson at BuildingSmart chapter Bavaria.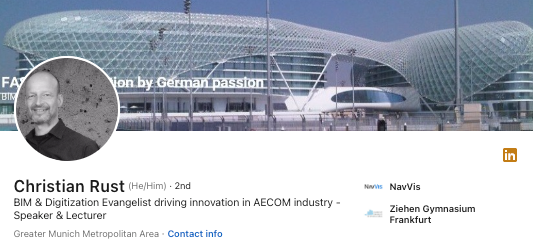 If you're looking for a leader in the field of design technology for the construction industry, you should know about Bill Allen, the President of EvolveLAB. Bill has over 15 years of experience managing technology for buildings in the AEC industry for cutting edge firms. He is also a keynote speaker and a co-founder of a non-profit organisation that helps people in need. EvolveLAB is a company that provides computational design and BIM services to help architects, engineers, and contractors optimise the built environment. Bill is passionate about innovation and disruption in the AEC industry, and he has the most watched Autodesk University talk ever "The Future of BIM is NOT BIM, And It's Coming Faster Than You Think".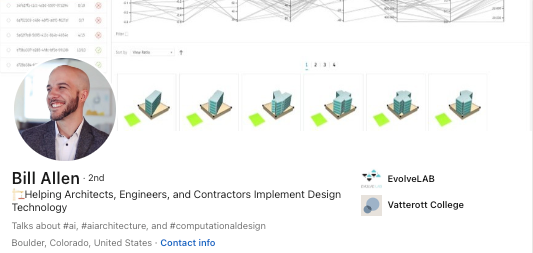 Jens is the Director of Design Technology at BIG - Bjarke Ingels Group, one of the most innovative and influential architectural practices in the world. Jens is responsible for overseeing all aspects of BIM in the Copenhagen office, as well as supporting the London and Barcelona offices. Jens has a passion for finding creative solutions to complex problems, using technology to enhance the design and delivery process. He is also actively involved in advancing the BIM industry standards and practices in Denmark.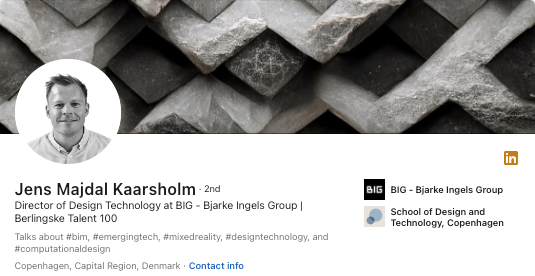 Nicolas is an architect, BIM specialist and founder of Revit Pure and BIM Pure, two companies dedicated to helping people learn Revit and BIM in a fun and simple way. He is also a teacher and a content creator, offering online courses, videos and eBooks on advanced Revit topics such as family creation, design and management.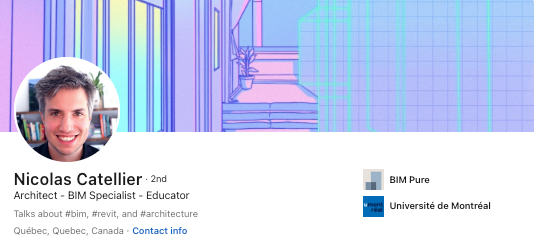 Krzysztof is a parametric design and VDC specialist at Sweco, a leading European consultant company. He has been working on Norwegian infrastructure projects for 10 years, and he is the head of the parametric design team on the Randselva Bridge project, which won the Tekla Global BIM Award 2020 for the world's best BIM project. He is also the founder of Learn Grasshopper, a website that teaches Grasshopper for all professionals in the AEC industry. He is the winner of EFCA Future Leader of the Year 2021 and Young Consultant of the Year 2020 in Norway. In addition, he is a co-founder of BIM Corner, a blog that provides practical and useful information about BIM methodology and technology.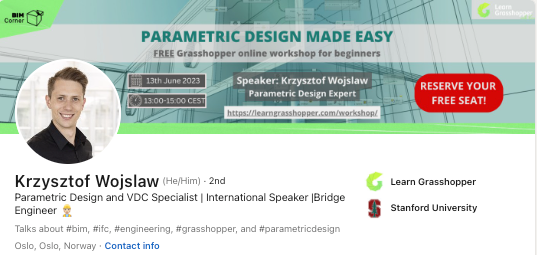 Håvard is the founder of Anker and Reope, two companies that aim to revolutionize the AEC industry with innovative tools and workflows. He is a structural engineer by education, a design technologist by passion and a serial entrepreneur by coincidence. He loves building new and better ways of creating and validating construction data, using web and database technology. He is also a speaker, writer and trainer who shares his insights and expertise on topics such as BIM, Revit, Dynamo and computational design.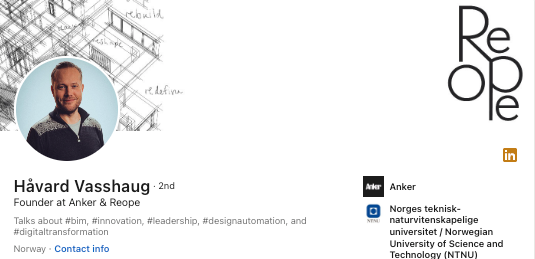 Jeff is an editor at Engineering News-Record (ENR), a leading publication that covers the engineering and construction industry. He is an award-winning journalist who has won two Jesse H. Neal awards and multiple ASBPE awards for his tech coverage. Jeff has a keen interest in topics such as BIM, geographic information systems, materials prices, construction procurement and estimation. He also covers the latest developments in nuclear fusion, digital twins, metaverse, clean power and battery technology.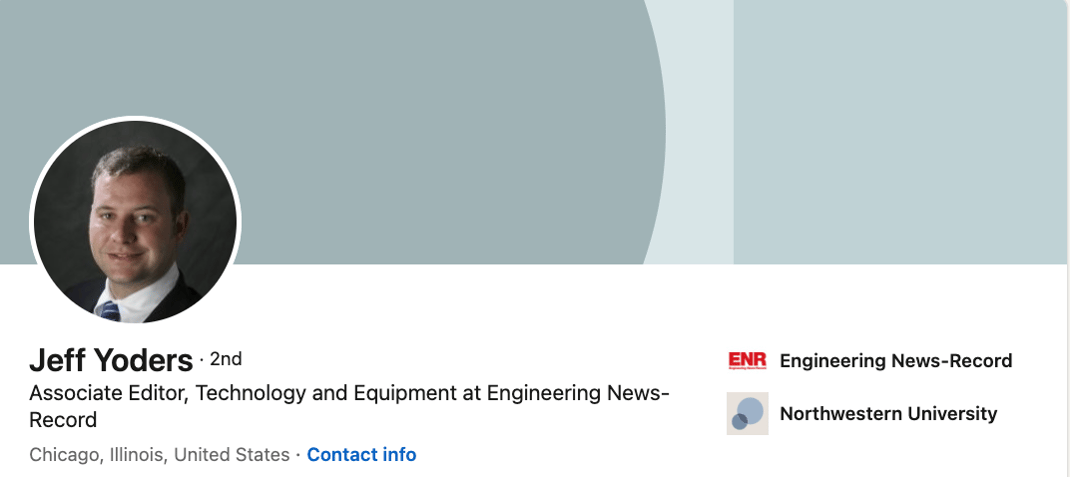 Tyler is the CEO of Storybuilder, a company that helps construction companies tell their stories online and attract skilled workers. He is also the co-host of the Construction Brothers Podcast, where he explores ideas related to the construction industry with his brother Eddie. Tyler has a background in BIM, and combines his technical expertise with his creative vision to help contractors build their brand and grow their business.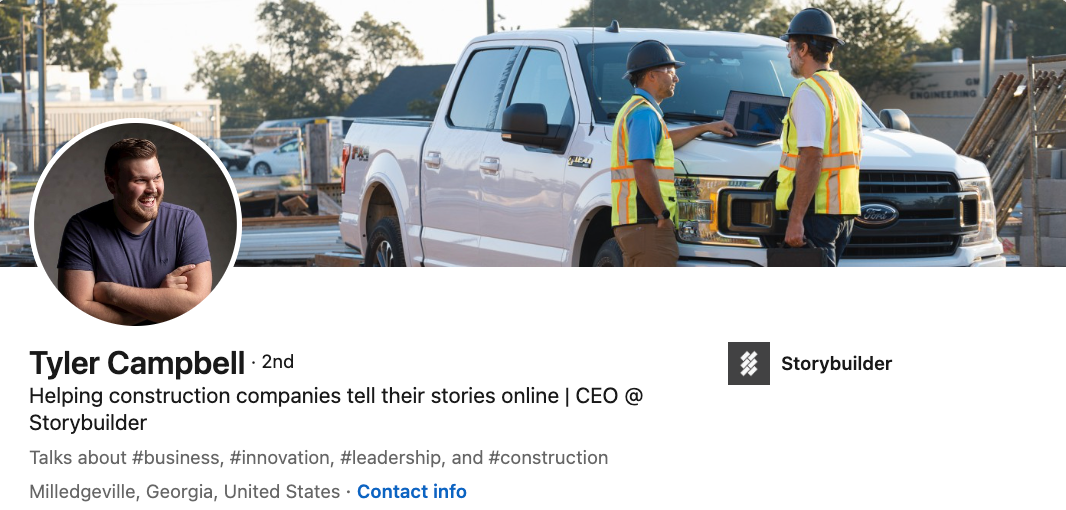 Joe is Vice President of Field Operations at Linbeck Group, LLC, a leading construction firm that specialises in complex projects. He is also the co-author of The Lean Builder, a book that teaches field leaders and last planners how to apply Lean principles to improve safety, quality, and productivity. Joe has a passion for continuous improvement and waste elimination, and he leads high-performing field teams across Linbeck's Healthcare market group. He is also a board member of the Lean Construction Institute, a non-profit organization that promotes Lean practices in the construction industry.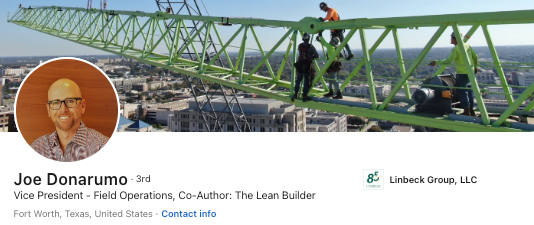 Conclusion
It's clear that LinkedIn isn't just a platform for connecting with others, but also a valuable resource for staying up-to-date with the latest ConTech news and insights. These 23 construction tech experts are making some noise in the field, so go ahead and follow them to benefit from their expertise. And of course, don't forget to follow us on LinkedIn and sign up for our newsletter to receive useful content.
About Imerso
Imerso is a software platform that combines BIM, Reality Capture, and AI technologies to automate construction site supervision and quality inspections with one simple workflow. We help construction companies cut project risks and delay costs with real-time monitoring of site status and work quality. Learn more here>>.